Enhance your taxi business with #1 intelligent taxi dispatch software
Improve your dispatch operations by getting all the advanced features you need for starting a successful taxi business

Increase efficiency
Launch your mobility operations on the digital platform efficiently with a white-label solution

Increase customer base
Implement smart dispatch applications that boost customer base and business growth

Increase ROI
Using advanced dispatch suite, maximize your business ROI and enhance taxi efficiencies
Helping taxi dispatch business to accelerate digital transformation
Solve the real-time dispatch complexities with MoveX's taxi dispatch system
Request free demo
Take complete advantage of our taxi dispatch software
Get comprehensive built-in features designed to ease your taxi operations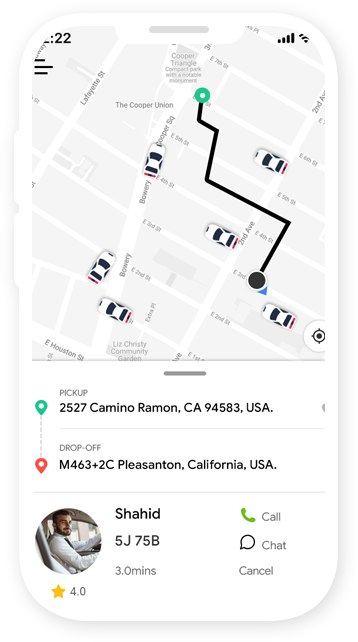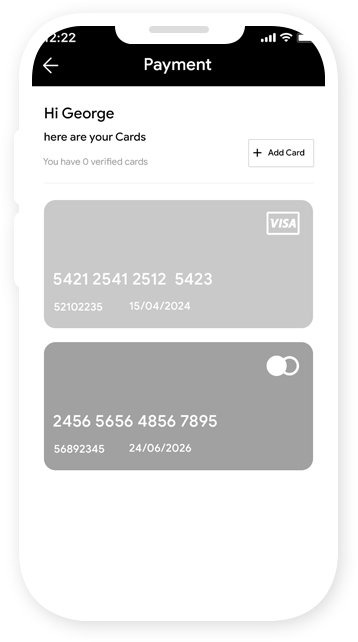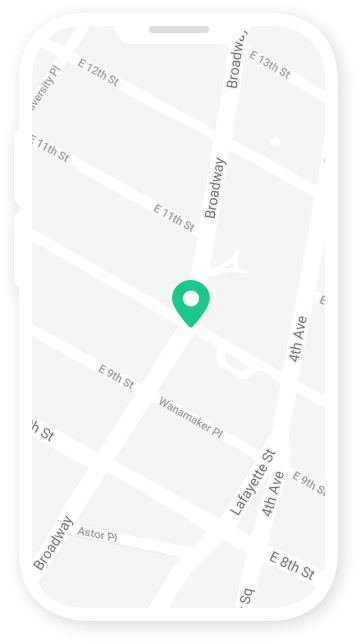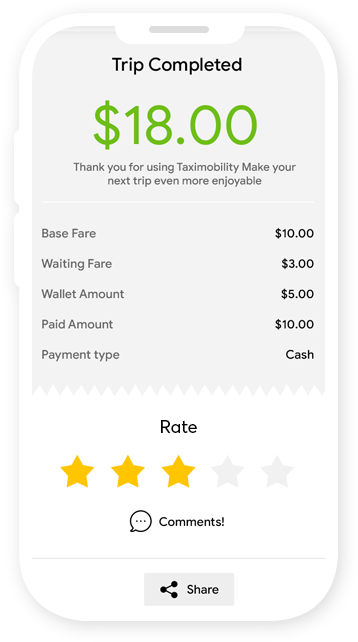 Easy booking

Effortlessly book a taxi in seconds to enjoy delightful ride

Live tracking

Allows customers to track trips in real-time using intuitive booking

Instant payments

Get multiple payment options for easy ride fare payment

Customer feedback

Rider can rate and review trips based on personal experience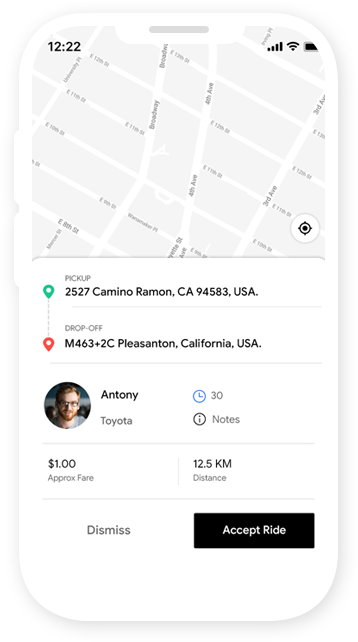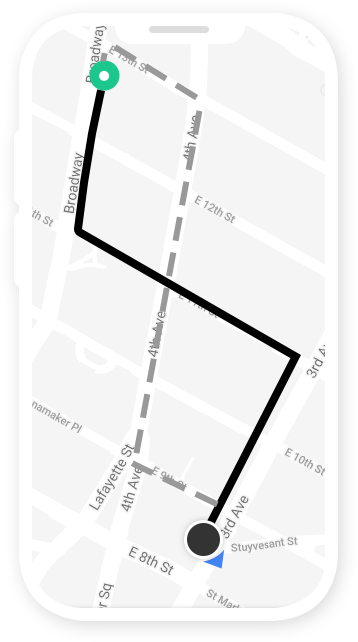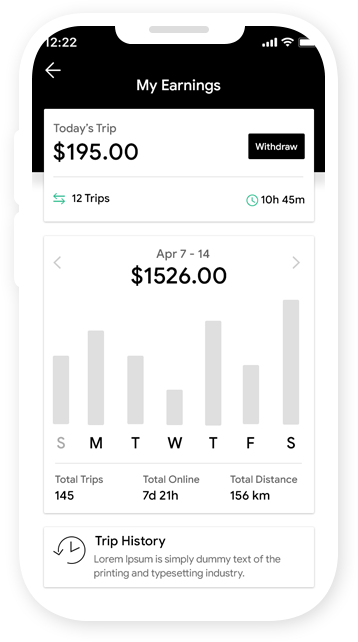 Trip requests

Drivers receive real-time alerts as and when customers book ride

In-app navigation

Allow drivers to take the fastest route to the pick & drop locations

Seamless communication

With in-app chat/call, drivers can pass real-time information

Earnings summary

Facilitate drivers to view and track daily earnings, incentives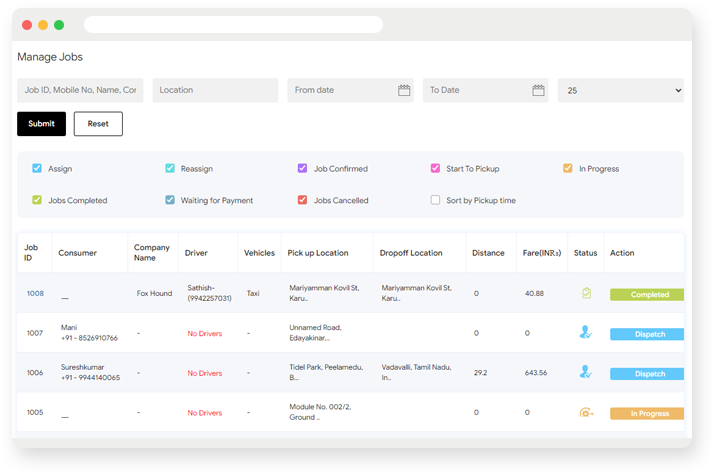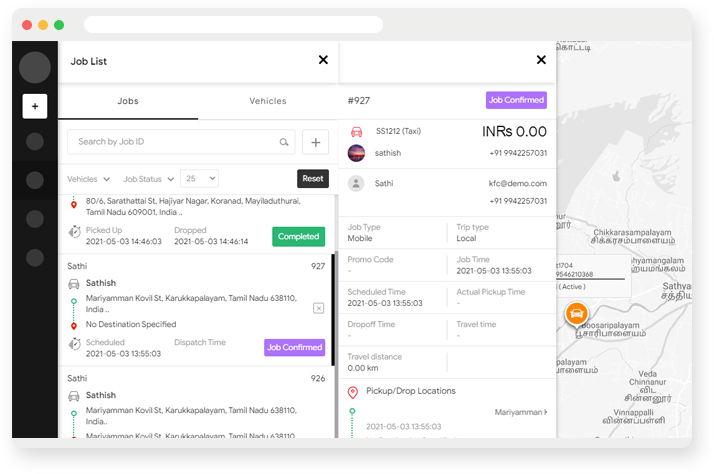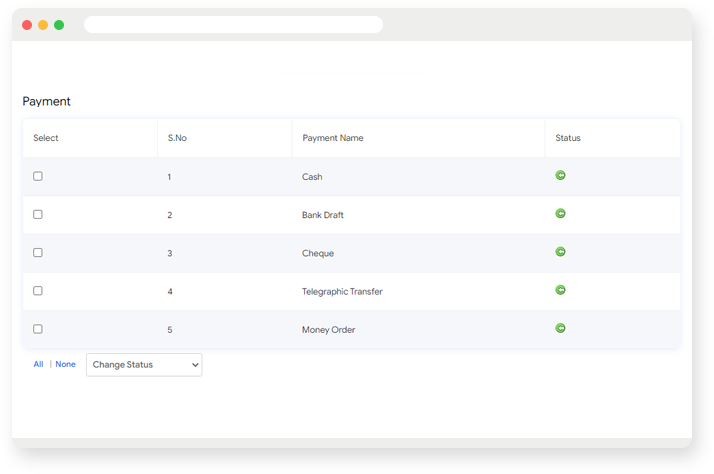 Reservation management

Handle all incoming bookings seamlessly using MoveX's dispatch

Real-time tracking

Track vehicles and drivers in real-time to execute ride requests

Driver management

Monitor your resources for availability and assign trips accordingly

Instant billings

Manage ride fare payments to eliminate unauthorized transactions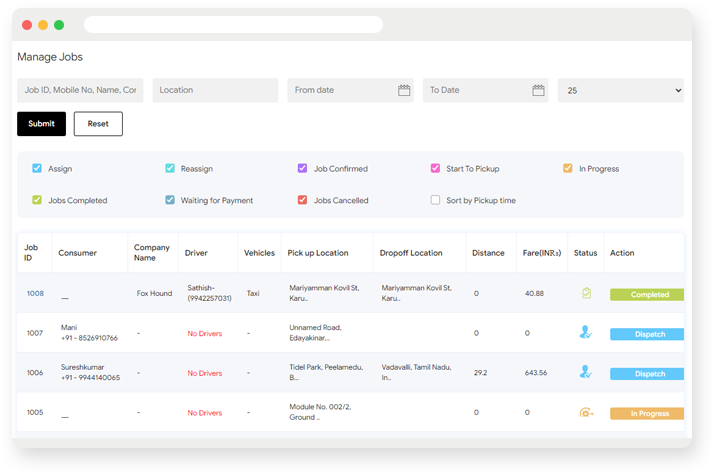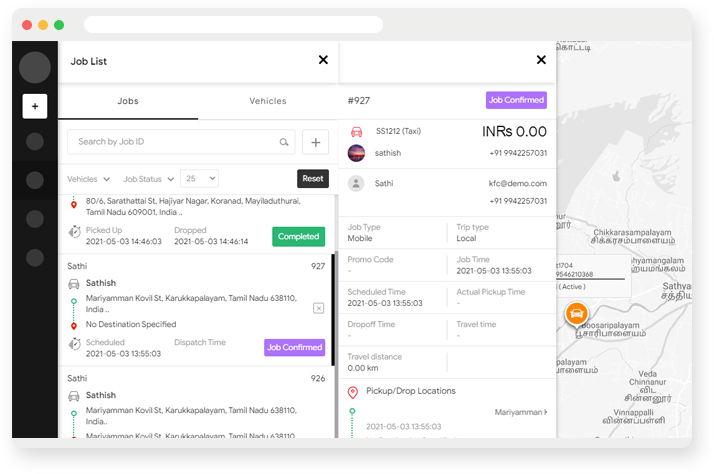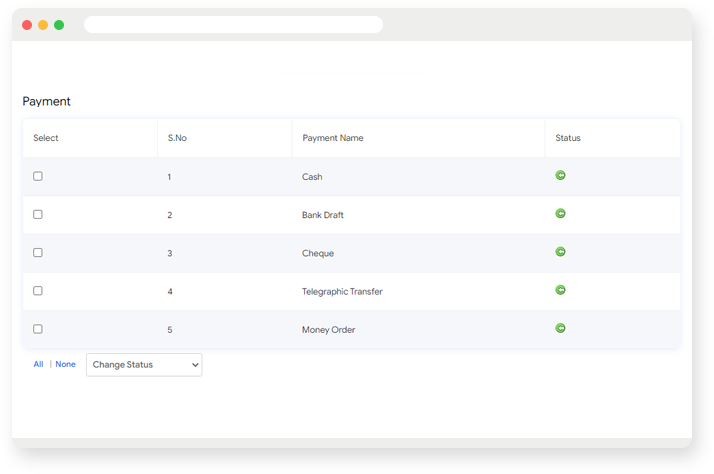 Analytical reports

Monitor your business performance to make smart decisions

Workforce management

Manage drivers and vehicles efficiently to meet customers' needs

Fare strategy

Create a suitable fare strategy based on time and distance

Business growth

Run targeted campaigns to gain more business opportunities
Data driven solutions
Get data-driven reports to make smart business decisions and accomplish better results
Manage fleets
Using fleet intelligence, control the chaos of fleet maintenance
Manage driver performance
Master dispatch operations by enhancing drivers' performance
Manage on demand
Discover on-demand application to streamline your business operation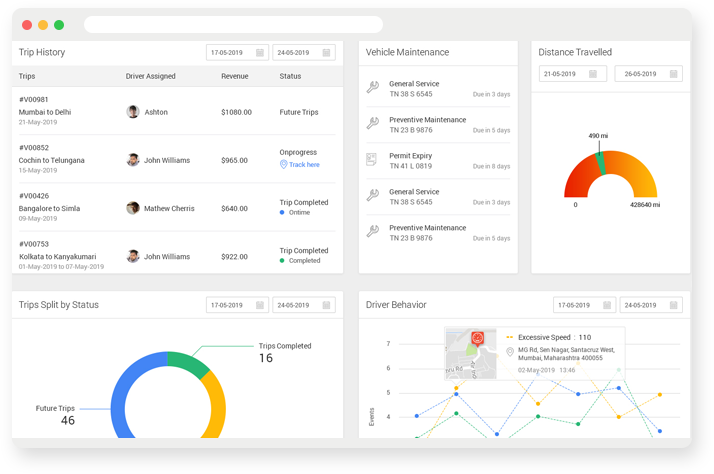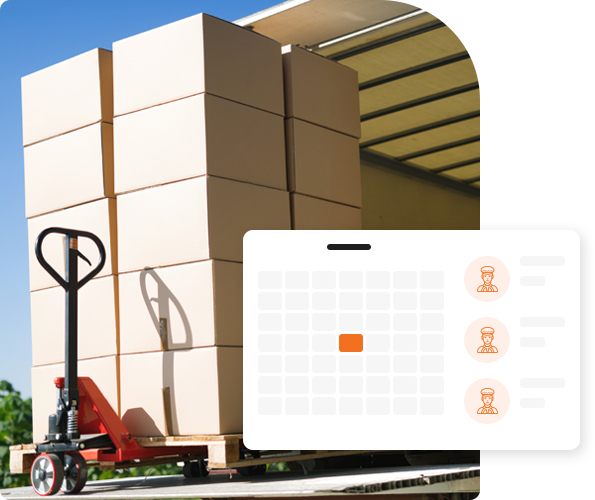 Automate dispatch process
Systematic dispatch processes to connect and control your fleets
Real-time vehicle & driver tracking
Nearby vehicle visibility to get a cab easily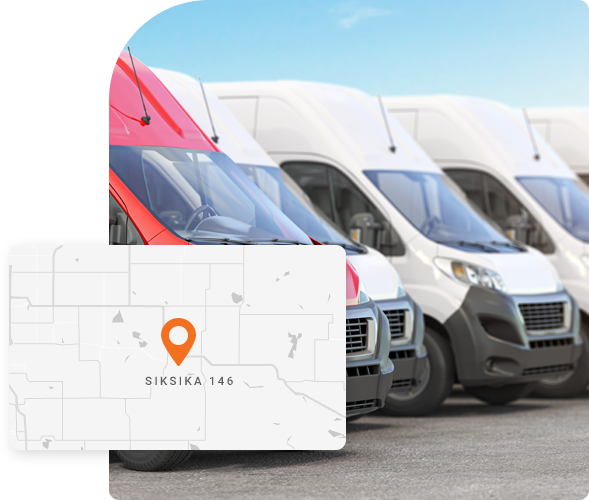 Effective management
Streamline your fleet dispatch process and effectively manage your taxi process with
Track your trip activity and driving practices
Optimize routes to reach destinations quickly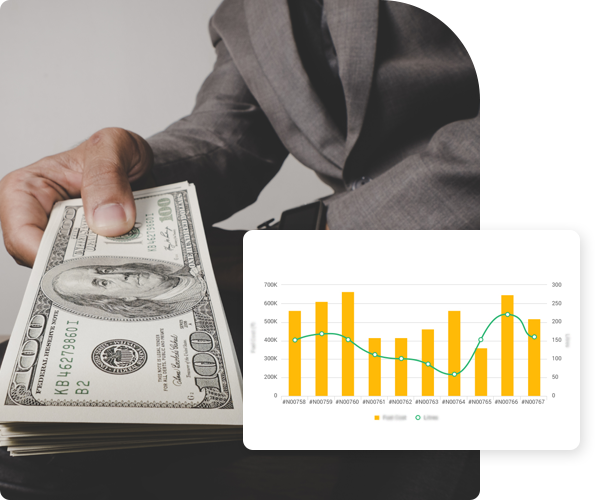 Increase profitability
MoveX's dispatch solutions would be the most important milestone to increase visibility & revenue
Track your cash-flow in real-time
Get clear insights of earnings and expenses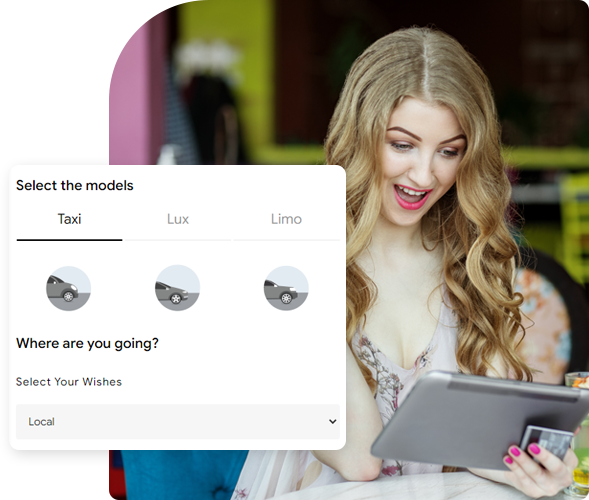 Boost customer delight
Delight your customers by offering elite booking & ride experience
Facilitating the customers with necessary features
Directing customers from booking to payments
Don't Take Our Word For It.
See What Our Customers Say
See why more businesses are choosing MoveX for on-demand applications
After extensive search for on-demand applications we chose MoveX. We've been using MoveX Solution for our ehailing app (CABI) for almost 6 months now. It has increased our efficiency and helped us to have better fleet management, business growth, easier driver tracking

We launched Oie in Bhutan on 27th of April 2018. Today we have close to 180+ drivers registered in our app and 10,000 customers who are using this service in the Kingdom of Bhutan. This feet wouldn't have been possible without the MoveX team! Kudos to MoveX team. High fives!

We were looking how to make movement easier in our streets. And we came across MoveX. We asked for a little customization. MoveX has made it easier for our people to move around in our city. It is a very good software to help people in your city to move around. Thank you, MoveX!

Frequently asked questions, answered
We have read what's running in your mind! Check-out and get your questions answered
How to run a successful taxi business?
While the whole world is getting digitized, it is important for you to switch to on-demand digital solutions. Read how MoveX can bring changes to your taxi business.
Is a taxi business profitable?
If you are looking to make your business successful, you can choose MoveX taxi dispatch software which can help you manage your taxi business at ease and increase your ROI. Know-how.
How does taxi dispatch software benefit taxi business owners?
With customers' digital needs continually changing, MoveX on-demand taxi dispatch system has become necessary for all taxi businesses. Read more.
How much does the taxi software cost?
MoveX ride-hailing offers convenience, transparency, security, sharing, competitive pricing, and many more that are lined up. Know more.
Does tmobility benefit small taxi companies?
MoveX is a solitary solution for many businesses. Be it small scale or larger enterprises, taxi dispatch software from us is a wholesome solution.
We got you covered
Leverage your taxi business with reliable dispatch suite
Uber clone
Explore incredible features of uber like app

Lyft Clone
Leverage your taxi operations with Lyft clone
Careem clone
Perfect dispatch is assured with careem clone