Scale your business to new heights with on-demand applications
Unlock the infinite potential with MoveX and transform your transport landscape
60+ countries, 800+ businesses, and counting
Fulfilling the demands of emerging businesses! That's why we're trusted by 200+ on-demand services in 60+ countries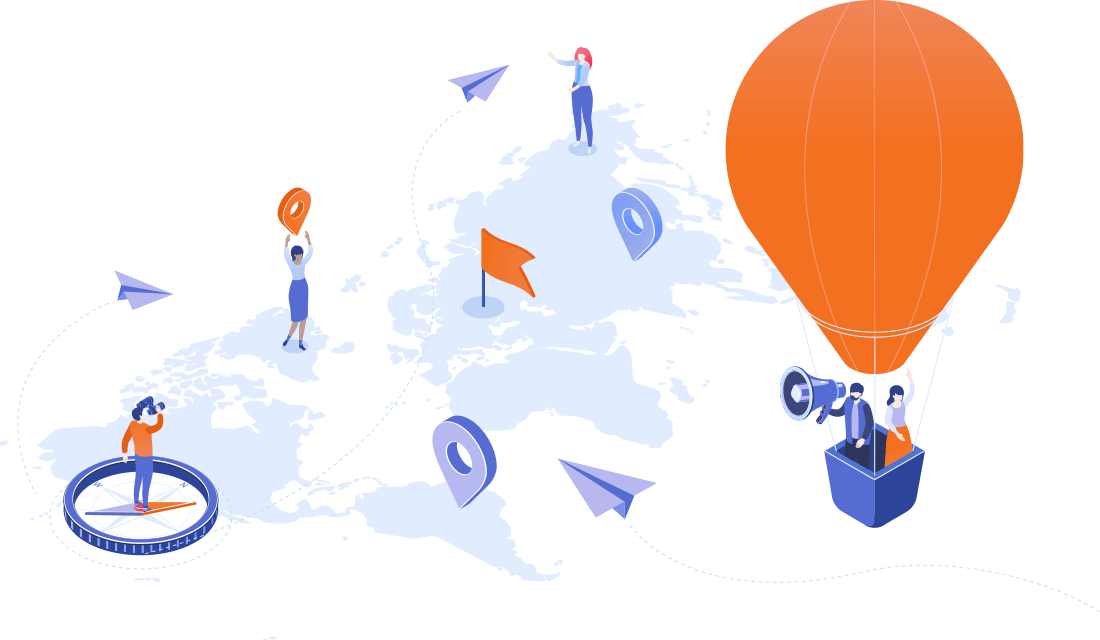 How MoveX delivers a successful commute experience
Leverage your business with tailor-made on-demand applications that meet the exact needs
Empowering exceptional digital experience across industries
On-demand service applications are the wave of the future. Enhance your business by lining up with intelligent on-demand solutions

Logistics & courier delivery
Ignite your delivery business growth with on-demand delivery suite

Grocery delivery
Showcase groceries in a window & provide best shopping experience

Food delivery
Get white-labelled food delivery application backed with advanced features

Fleet management
Presenting IOT-enabled fleet management that are uniquely architected

Ride hailing
Scale your business 3X times more using ride-hailing application

E-Hailing
Turn roadblocks into opportunities by taking your hail business online

Car rental
Enhance your car rental business with custom-centric suite

Shuttle
Shuttle suite bridges the gap between the drivers and service seekers
Our success states who we're!
See why more businesses are choosing MoveX for on-demand applications
After extensive search for on-demand applications we chose MoveX. We've been using MoveX Solution for our ehailing app (CABI) for almost 6 months now. It has increased our efficiency and helped us to have better fleet management, business growth, easier driver tracking

We launched Oie in Bhutan on 27th of April 2018. Today we have close to 180+ drivers registered in our app and 10,000 customers who are using this service in the Kingdom of Bhutan. This feet wouldn't have been possible without the MoveX team! Kudos to MoveX team. High fives!

We were looking how to make movement easier in our streets. And we came across MoveX. We asked for a little customization. MoveX has made it easier for our people to move around in our city. It is a very good software to help people in your city to move around. Thank you, MoveX!

Frequently asked questions, answered
We have read what's running in your mind! Check-out and get your questions answered
What is an on-demand app?
The on-demand mobility apps act as a bridge between the customer and business. These services are playing a crucial role in digitizing right from small-scale to large-scale businesses.
How to build a successful on-demand service app?
For building an on-demand application, you can rely on MoveX, a legit application provider who helps you stay ahead. Leveraging business with on-demand solutions of MoveX helps small businesses stand out in a fiercely competitive market
What is the future of on-demand apps?
With the ever-evolving technologies, the demand for achieving their goals is what the application provider keeps in mind and provides the user with optimized solutions of their requirements.
How long does it take to develop an on-demand app?
In reality, it takes months to get on-demand apps developed. But what if we say you can get in a few days? Yes, there are custom-built on-demand applications that can be tailored based on your business requirements and you can get them delivered in minimal time
How on-demand apps can help small businesses?
On-demand apps are changing the way small companies operate business and serve consumers. On-demand apps allow small business ventures to increase online visibility and explore new opportunities and revenue streams.